SUN WORLD BA NA HILLS
As part of Sun World Amusement Park Group and over 20 km away from Danang downtown, Sun World ba Na Hills is the most significant resort and recreational complex of Vietnam. At the height of 1,487 m from the sea level, Sun World Ba Na Hills is coined the "heaven on earth" owing to its spectacular climate and otherworldly natural landscape. Just travel to Sun World Ba Na Hills and revel yourselves in the typical rotation of four seasons in a single day and numerous festivities, recreations and relaxation and cuisine.
Top tourist must-visit in Vietnam
For four years in a row from 2015 to 2018 and 2023 go on, Sun World Ba Na Hills was bestowed the accolade of Top Tourist Resort of Vietnam by the Vietnam Association of Tourism. Through 11 years in operation and unabated development, Sun World Ba Na Hills have emerged to be a commonplace for domestic and foreign visitors in Danang.
World record breaking cable car system
To cater to transport demands of millions of visitors to Ba Na, Sun World Ba Na Hills are equipped with 5 cable car routes, many of which smashed world records and won international awards with the accumulated capacity of nearly 7,000 passengers/hour and manufactured by Doppe rmayer:
– Suoi Mo – Ba Na
– Debay – Morin
– Toc Tien Waterfall – L'Indochine
– Hoi An – Marseille
– Bordeaux – Louvre
Recommendable sensations
Travelers to Sun World Ba Na Hills are indulged in a number of sites and unique destinations here and there of the complex. One of the best loved destinations in Ba Na Hills is the French Village, which reenacts an old fashioned and tranquil France lined with recognizable classical landmarks such as the square, church, town, old village and inns.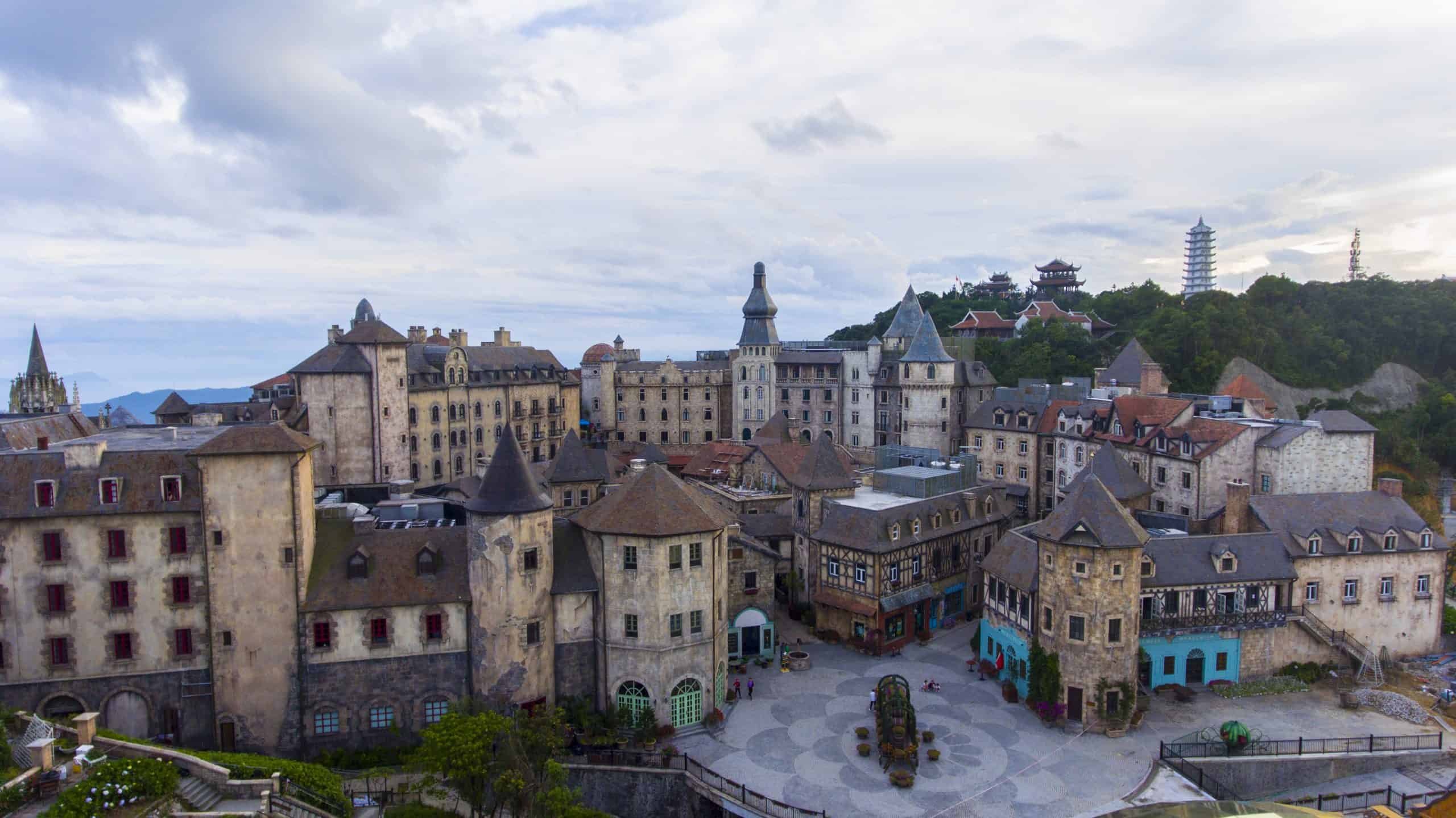 In addition, the Golden Bridge, which was officially inaugurated in June 2018 in Ba Na, was also voted by TIME magazine as one of the "Top 10 best destinations of the world 2018" and admired by The Guardian as "The world's most impressive pedestrians' bridge".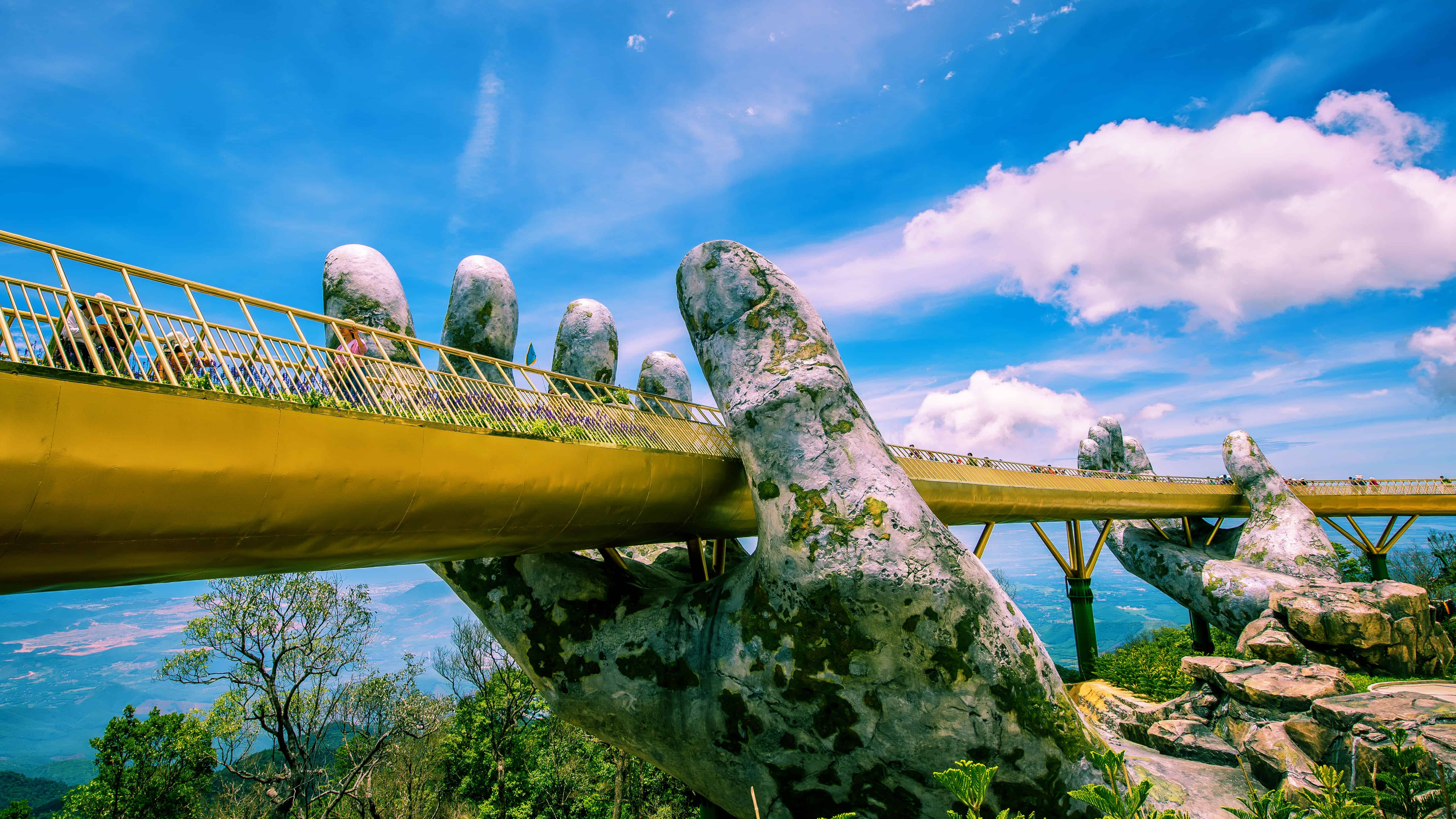 Recreation and relaxation
Sun World Ba Na Hills boast a dizzily vibrant and fascinating indoor game zone. Fantasy Park si the largest indoor game zone of Vietnam that includes countless games, recreations and sports for families. The Jurassic Park is a must-visit for children fans of the namesake blockbuster "Jurassic Park". Besides, this complex also puts on offer the first wax museum of Vietnam, in which lifelike figurines are modeled after prominent figures worldwide.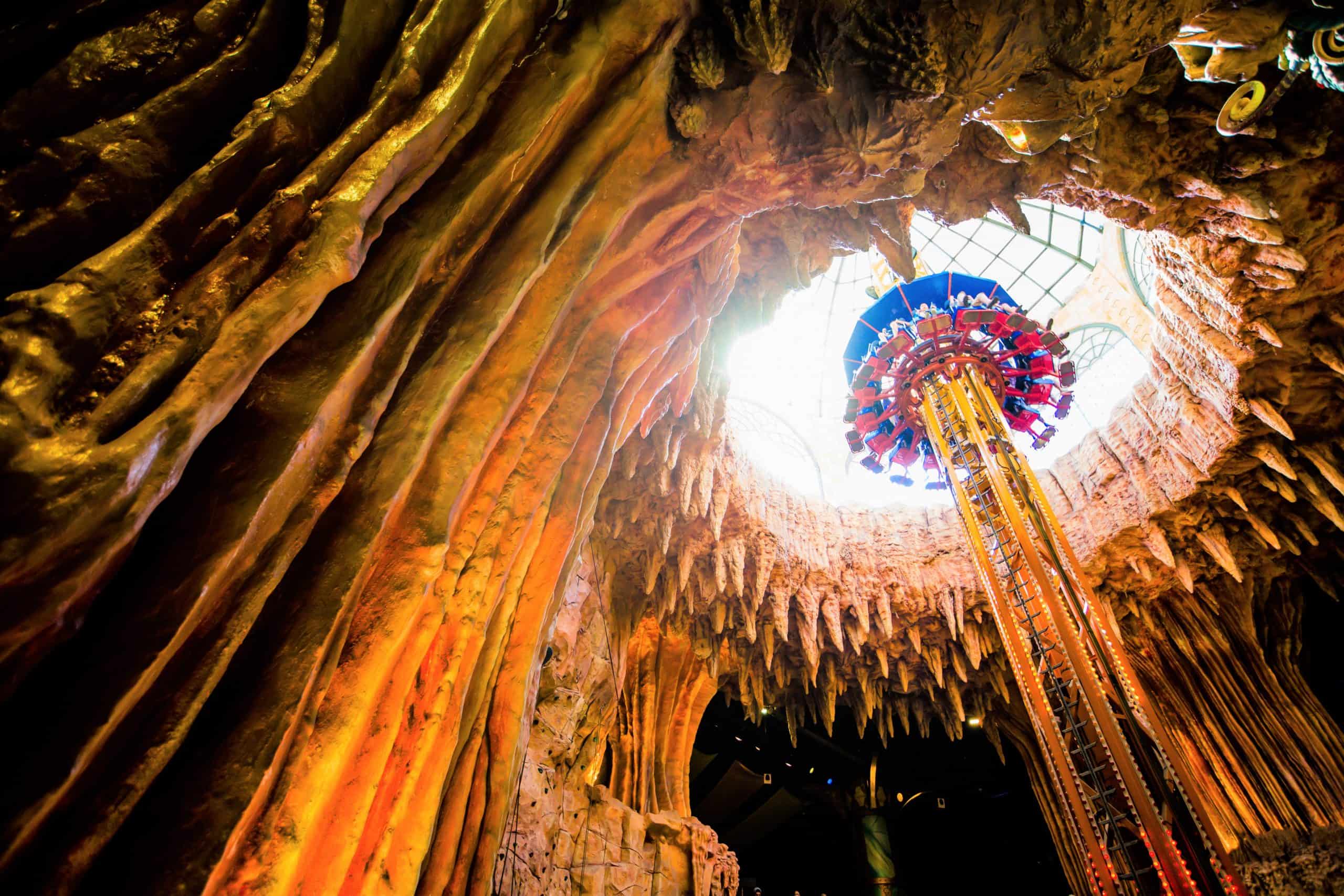 Cuisine
In Sun World Ba Na Hills, visitors can easily spot out catering centers in three major areas:
– French Village
– Du Dôme Square
– Le Jardin Flower Garden
With a chain of over 30 restaurants, Sun World Ba Na Hills offer Asian and European à-la-carte dishes. Visitors may choose a wide range of buffet or à-la-carte menus.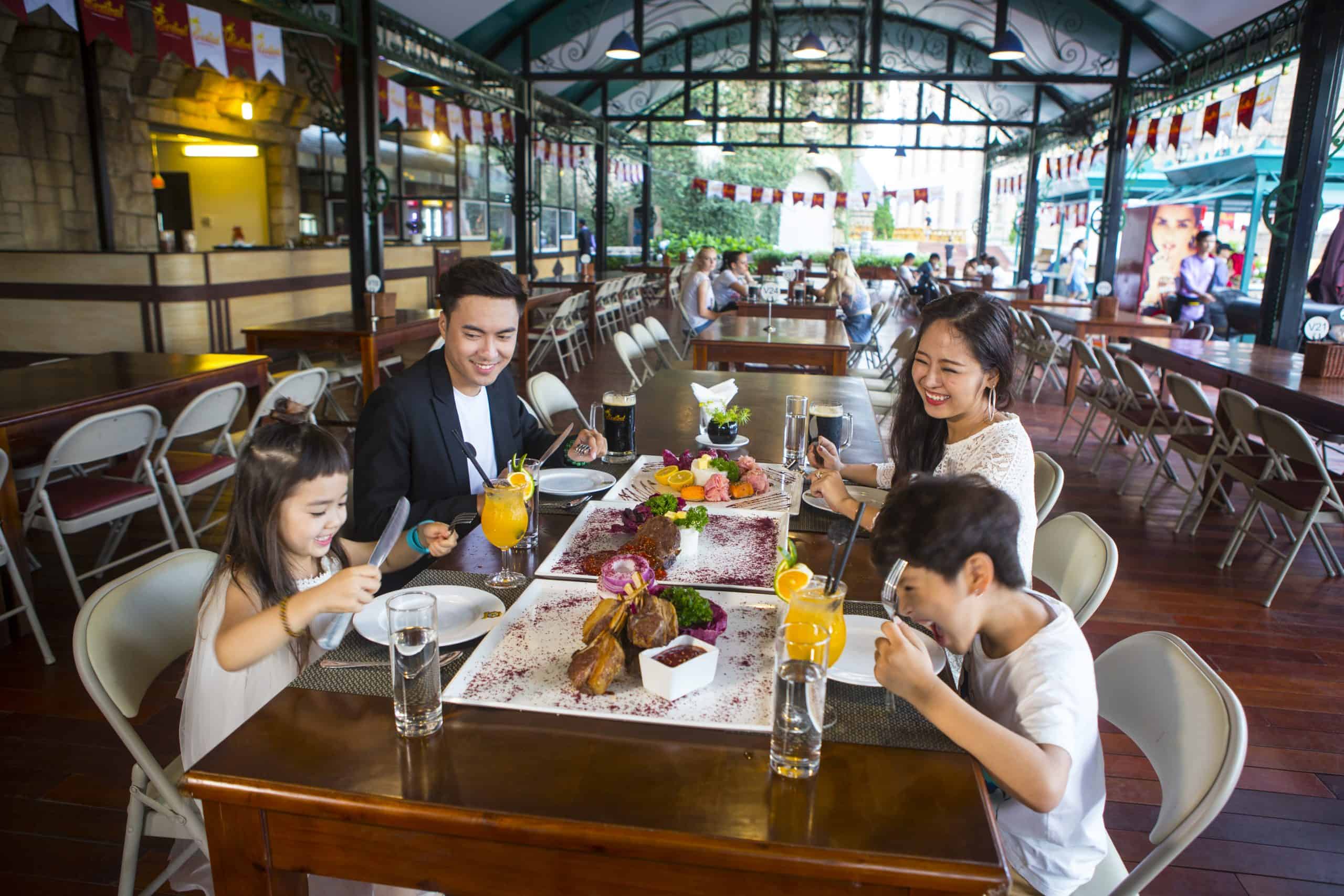 Opening hours:
Monday to Sunday: 7am to 10pm
Add: An Son Village, Hoa Ninh Commune, Hoa Vang Dist., Danang